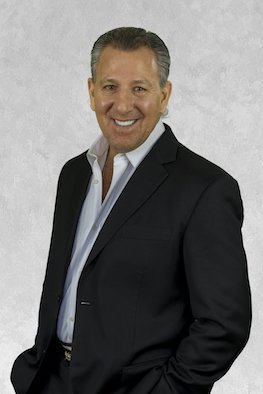 Who is Michael Altshuler?
First and foremost, Michael Altshuler is a man strongly committed to his faith, his family, and his friends. In business, Michael is a serial entrepreneur, motivational speaker, and sales expert from Atlantic City, New Jersey.
At age 22 he started a copier company that would go on to become a multimillion-dollar business. After selling the company to multibillion-dollar industry giant IKON Office Solutions in 1997, Michael relocated to Florida and embarked on his new career as a motivational speaker and sales consultant. Over the next 20 years, he embarked on several other ventures. Some were successful, and some were not, but all were valuable experiences that shaped who he is, what he does, and how he helps. At heart, Michael is a game-changer who wants to leave the world better than he found it by positively impacting individuals and businesses along the way.
What does he do?
Michael helps individuals and organizations achieve breakthrough results both personally and professionally. He is recognized throughout the country as a top expert on Leadership, Sales, and Peak Performance. His keynotes, sales training, and personal coaching inspire people to reach beyond their comfort zone to become the best version of themselves – and as a result achieve greater joy, fulfillment, and success in their lives and businesses.
How is he different?
What sets Michael apart is he's done it. He's had huge wins and huge losses, both making and losing millions of dollars along the way. His mission is to pass the lessons he learned the hard way onto others. He's achieved breakthrough results in multiple industries. Both as a CEO of a multi-million-dollar copier company and as a health insurance agent where within his first 3 months in the industry he was in the top 1% nationally. Michael speaks from experience.
Michael's audiences connect and relate to him because he speaks their language – in sales, in business, and in life. He's been in the trenches just like them. He's experienced successes and setbacks just like they have. And his war stories are legendary… Whether it's the millions he sold to the Trump Organization or how he took on the giant Xerox corporation and crushed them, Michael's message is clear, compelling, and actionable…always moving the needle in performance and results!
Michael turns principles into practice, then into results – for himself and his clients
• He has produced over $65M in personal and managed sales
• In the health insurance industry, he rose to #7 out of over 1500 agents nationwide in just his first 3 months in the business
• Michael was featured in Harvey Mackay's best-selling book, "We Got Fired and it's the Best Thing That Ever Happened to Us" alongside such notables as, Michael Bloomberg, Donald Trump, Larry King and other world-class leaders
Awards and Recognition
New Jersey State Governor's Cup for Entrepreneurial Excellence
Atlantic City Entrepreneur of the Year award
Salvation Army's Community Builder award
Competed on the hit TV show American Gladiators
Featured in outlets such as NBC and the New York Times
Personal
Michael resides in Boca Raton, FL, with his amazing wife Emi (he married way over his head). He has a fantastic son Kyle, and two great stepsons. He counts his blessings daily.